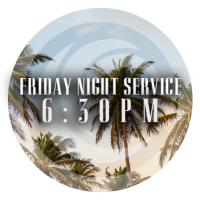 FRIDAY NIGHT SERVICE
The idea to host a Friday Night Service started when we wanted to break the normal church service mold. We wanted to host a service that the Holy Spirit would be 100% free to lead it.
"We are coming expecting God to move in an awesome way"
---
What can you expect in this service?
1. An awesome worship experience
2. A relevant message
3. Awesome people
4. Hot premium coffee
5. A longer service (We just want to enjoy God's presence)
---
If you have been able to attend church because you also work on the weekends, the Friday Night Service was designed having you in mind.
See you Friday at 6:30pm!
Friday night church service in San Diego
Friday Night Service in San Diego